Read our latest Cliffnotes
Stay connected with all that's going on at Women's Wilderness. Get the skinny on our latest courses and events plus helpful women-specific tips and trips for getting the most from your outdoor adventures. Read about inspiring things going on in our community, hear from our sponsors and much much more! Click the link on the right to have Cliffnotes delivered right to your emailbox 10 times each year.
Enjoy our most recent Cliffnotes right here!
 Cliffnotes

from Women's Wilderness

                           February 2014
Our 2014 Catalog is hot off the press and on it's way to your mailbox
Click here to receive yours in the mail, or click to view online and find your adventure! Not sure if you already receive our catalog and w
ould like to?
Give us a call 
303.938.9191 
or send us an
email
. 
Women's Wilderness Bouldering Bus is getting busy! Starting this month, we are partnering with the
Colorado Mountain Club's Youth Education Program
(YEP) to bring the science of climbing to students in Colorado!
Through this unique partnership, school 
groups will get to head out to their school parking lot and take a turn on the Bouldering Bus, applying science concepts YEP is teaching in the classroom.
"We're excited about this collaborative effort between Boulder Valley Schools, the Millennium Trust, the Colorado Mountain Club and Women's Wilderness," 
says Melanie Leggett, School and Group Programs Manager at YEP.
"Sometimes it takes a village to accomplish the work of bringing the mountains to Colorado kids..."    
| | |
| --- | --- |
| Outdoor Adventure Clinics Series | |
As the signature event of Women's Wilderness, Gear & Cheer continues to bring together our community of supporters to celebrate strong girls and strong women making a better world. It's an evening filled with local food, drinks, live music and an auction of awesome gear and trip-packages. 
It's an opportunity to mingle with like-minded outdoor enthusiasts, parents, Women's Wilderness volunteers and supporters - new and old friends - all to support providing scholarships for girls to experience the power of the wilderness. 
| | |
| --- | --- |
| | Volunteer Opportunities & Events |
Check out a few ways to have fun volunteering with Women's Wilderness! 
Gear & Cheer 2014
12 years strong - this event continues to bring together the best: food & drink vendors, live music, an auction full of the coolest gear & trip packages, and a roomful of folks partying to support strong girls and strong women for a better world! Help us make 2014 the biggest and best Gear & Cheer by volunteering! We're looking for support before, during and after!
When: Thursday, April 17 
Volunteers Needed: approx. 15
Gemini Adventures Desert Rats Trail Running Festival
ROADTRIP! This volunteer opportunity combines a way to hang out in Colorado's beautiful western slope AND help make a difference by volunteering. We're super excited to be the Non-Profit Partner of the
Desert Rats Trail Running Festival with Gemini Adventures
in Fruita, CO in April! On Saturday and Sunday of race weekend, Women's Wilderness will help runners stay hydrated at our aid station and cheer them on to the finish. We're looking for a crew to help out both days at our aid station, so grab your sleeping bag and tent, and let's hit the road for a super fun weekend of volunteering! 
When: Friday, April 18 - Sunday, April 20th
Volunteers Needed: 5 
4730 Table Mesa Drive Suite K100
Boulder, Colorado 80305
303.938.9191
womenswilderness.org
The Women's Wilderness Institute is a non-profit
organization with the mission of strengthening the courage, confidence, and leadership qualities of girls and women, through the challenge and support of group wilderness and community-based experiences.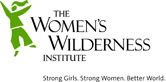 The Women's Wilderness Institute

|

1501 Lee Hill Drive Unit 16

|

Boulder

|

CO

|

80304