Video, Photos and THANK YOUs from Gear and Cheer 2012!
Date:
03/22/2012

6:00pm

-

9:00pm
Take a moment and give yourself a pat on the back for making a difference in our world.
Gear&Cheer 2012 was a HUGE success thanks to all the generous support we received from sponsors, contributors and attendees! It was a fantastic evening of merriment - check out our video from Matt Sklar Productions and see if you can find you and your friends at the party!  
The evening raised $20,000 to provide scholarship for girls who hope to participate in our Girls Wilderness Program. That means that we will be able to continue our commitment of never turning a girl away from our summer programs because of financial need.
In just a few weeks as our programs begin, many girls will experience the freedom of the vast outdoors, the thrill of climbing mountains and the beauty of knowing that they are capable of so much more than they ever thought.
As they start their new adventures - thanks to your generosity and energy - The Women's Wilderness Institute is recharged too knowing that with your involvement, we can continue to change lives.
Thank you for doing something good.
We have some fantastic photos from the night courtesey of Joy Spring Photography! To see shots of our friends, supporters and donor, check out her website! Here's a teaser below!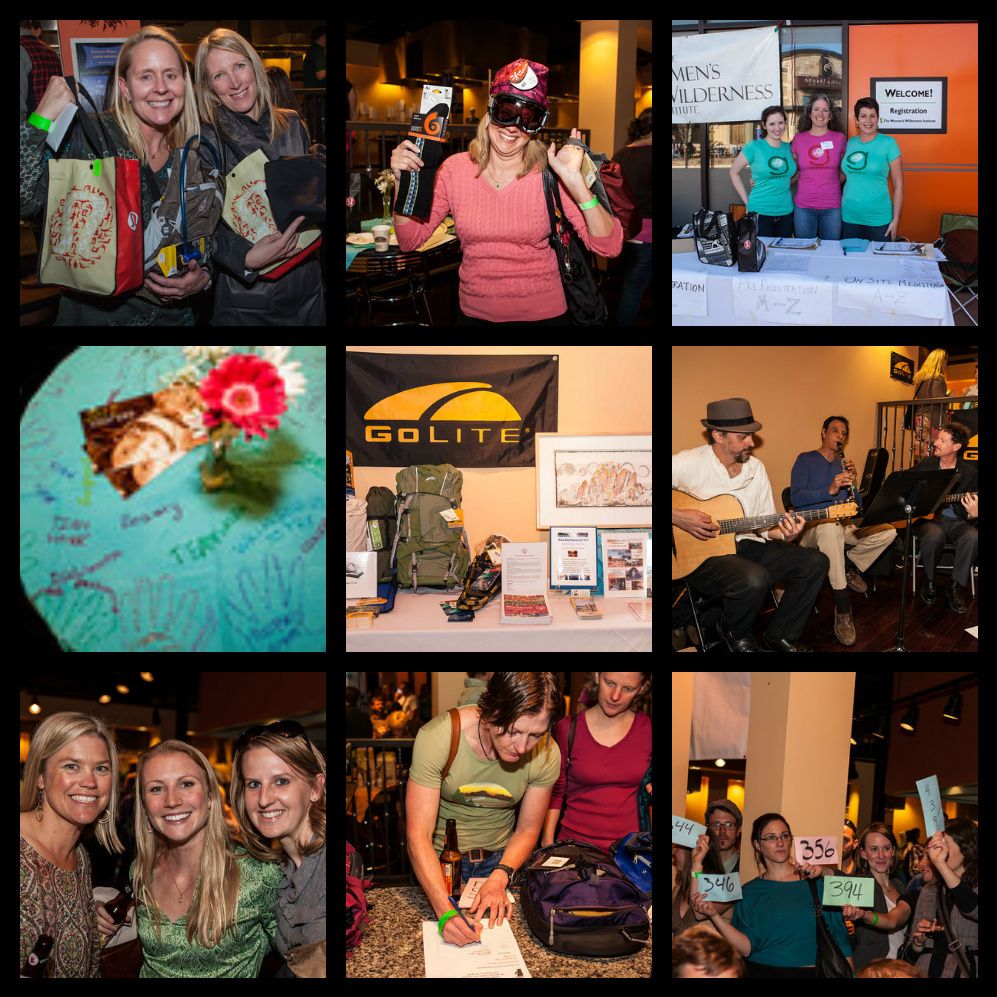 Save the Date for Gear and Cheer 2013!
Check back for more info on our 11th Annual Gear and Cheer event scheduled for the week of March 18, 2013. Cheers!
Many thank you to our 2012 Sponsors!
| | | | |
| --- | --- | --- | --- |
|   |   |   |   |
|   | | |   |
|   |   |   |   |
|   |   |   |   |
|   |   |   |   |
|   |   |   |   |
|   |   |   |   |
|   |   |   |   |
|   |   |   |   |
|   |   |   |   |
|   |   |   |   |
Integrated Cycle Fit * Big Stone Publishing * Bookcliff Winery * Boulder B Cycle * Boulder Creek Winery * Boulder Rock Club * Cheesecake Factory *
Colorado Athletic Club * Colorado Music Festival * Core Power Yoga *
* Craftworks (Boulder Chop House & Walnut Brewery) *
Dick's Sporting Goods/Bolder Boulder * Fashletics * FastForward Sports * Front Range Anglers * Jen-ai (formerly SwiftWaterSkirts) * Keen Footwear * Kiva Designs * Liquor Mart * Maruca Design * McGuckins *
Mountain Sun Pub & Brewery * Movement Climbing+Fitness *
Never Summer Nordic Lodging * Noodles & Company * Pedestrian Shops * Royal Robbins *  The Spot Bouldering Gym * The Yoga Pod *
* Therm-A-Rest/Cascade Designs * Title 9 * Venus de Miles *
Wahoo's Fish Taco  * Rocky Mounts * Pearl Izumi * Zeal Optics
Own a business or interested in sponsoring the event? Send us an email or give us a call! 303.938.9191